Marine Ingredients - Growing B2B business developing a B2C digital communication.
Workshop NCE Blue Legasea in partnership with BioMarine Organization will hold a unique event, including a presentation session on Strategies "Act B2B think B2C" and a digital 1to1 session!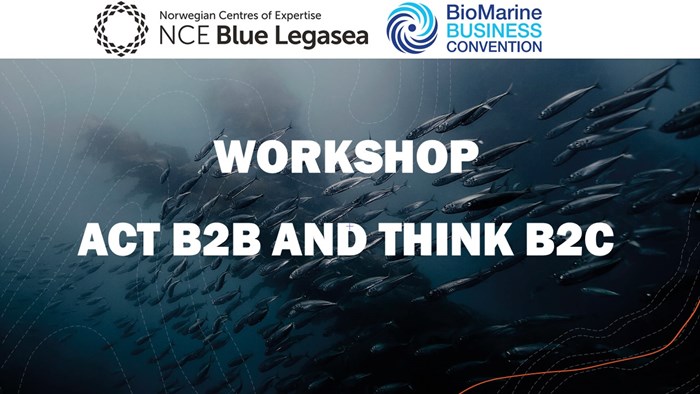 Further growth in B2B ingredient industry is strongly influenced by the attitudes, preferences, and purchase patterns of the end consumer. Digital trust building has become a new key element in building a positive customer experience.
Learn more from experts in the industry about these relevant topics when joining our event on March 25 th!
The workshop will be divided into two sessions. During the morning session, especially invited panellists will discuss how to build a strong trust based customer relationship by using digital tools and new communication ways. We will also discuss how digitalization can change sales channels and allowing for a greater international audience, and how blockchain technology can support trust building in the marine ingredient industry.
The presentation session will approach these topics:
- How to drive a B2B strategy capitalizing on a B2C thinking and new communication channels?
- How blockchain could improve traceability and transparency for the customer in the marine ingredient business?
-The digital tools that drive a positive Customer Experience
The afternoon session will be dedicated to 1to1 meetings where the attendees will have the unique opportunity to develop their network with investors and industrials partners. 
More information and registration HERE!

Exclusive pass for Blue Legasea members, contact us!