Ocean Day, Ålesund 9. mai
Ocean Week finner sted 6-9 Mai. Arrangementene starter i Trondheim og avsluttes i Ålesund torsdag 9. mai. Kan grønn økonomi eller teknologi redde havene? Hva er mulighetene og utfordringene vi møter?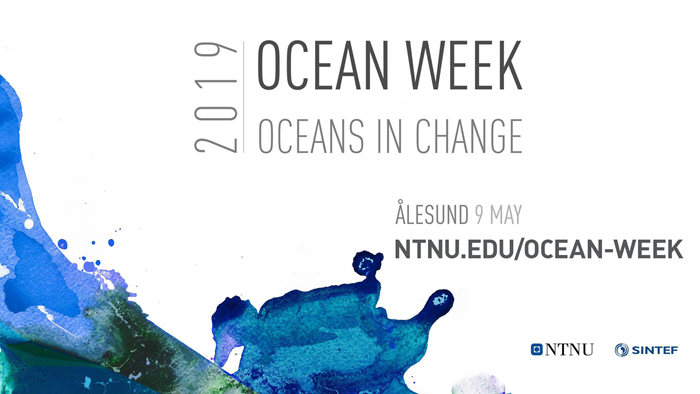 Praktisk informasjon fra NTNU:
Registration opens 08:30 From 09:30 Come and explore "Our Blue Vision" in the plenary session at NMK with inspiring visionary speakers.
State Secretary for Climate and Environment: Sveinung Rotevatn
Kongsberg Maritime: Andreas Seth
Nordea: Thina Saltvedt
Greenpeace: Frode Pleym 
From 12:30, two afternoon parallel sessions will take place at NTNU: 
Safe, clean and efficient exploration of ocean resources, through low emission solutions and advanced simulation technologies
Sintef Ocean, Møreforsking, NTNU, Rimfrost, Plarva Solution 
Blue Proteins: Towards a sustainable use of marine resources DNV-GL, Hexagon, Cognite, OSC, NTNU, DTU
From 16:10, we will finish off with a session and discussion on marine plastic and how to tackle this issue while creating new business opportunities and renewing commitment to Sustainable Development Goal 14. Welcome to Ocean Week in Ålesund!
Program: Ålesund https://www.ntnu.edu/ocean-wee...   
Påmelding: https://ntnu-oceans.hoopla.no/sales/owalesund?fbclid=IwAR2Ysnr4S33nT0yKD7SdM57sTYCe3mzT962KgfA3R1hR7w0_pHjq6E-2i6s