The Crown Prince and Crown Princess interested in sustainability and new jobs in bioeconomy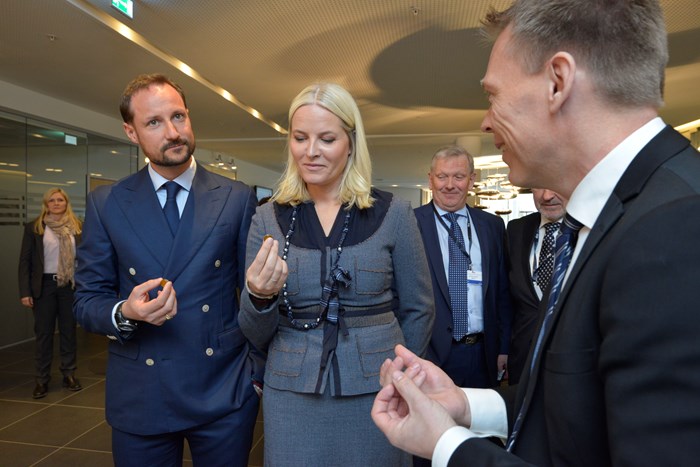 "Our time is a time for change. Legasea is a good example of innovative clusters that redefine global challenges into national opportunities. It also shows that close cooperation between the private sector and public institutions like hospitals and universities can lead to important and fast results.
It is no wonder that Legasea is situated right here – in Ålesund. The region is well-known for its marine affiliation and its key role for the seafood industry along the Norwegian coast. For innovation and new ideas. For the will to use all the resources and drive in the district."
The quotation is from the Crown Prince's opening speech from the first Legasea symposium; "Marine Proteins and Peptides Symposium 2016".