Omega-3 supplementation linked to cardiovascular health
A study by GOED shows that EPA/DHA supplementation is associated with major reductions in cardiovascular outcomes.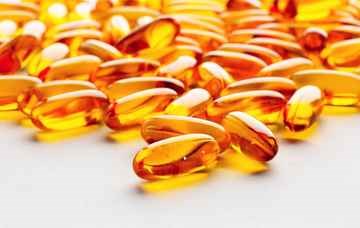 Over the past few years, eicosapentaenoic (EPA) and docosahexaenoic (DHA) supplementations have shown beneficial effects for the prevention of cardiovascular diseases (CVD). In their last Meta-analysis including 40 studies (135 267 participants) published in the journal Mayo Clinic Proceedings, GOED linked significantly EPA/DHA supplementation with major reduction in cardiovascular outcomes:
35% reduced risk of fatal myocardial infarction (MI)
13% reduced risk of MI
10% reduced risk of coronary heart disease (CHD) events
9% reduced risk of CHD mortality
5.8% reduction in the risk of CVD events
9.0% reduction in the risk of MI
Moreover, the protective effects of EPA + DHA supplementation appears to increase with dosage and each additional 1g/day is associated with:
Considering that 80% of world population have low EPA and DHA levels and omega-3 are rarely obtained in most Westernized diets, food supplements appear reasonable alternatives to increase omega-3 intake. 
Read more about the study: