Meet Ólafur H. Friðjónsson and Matis
Matís is a company which conducts research and leads innovation for the food industry and the biotechnology focusing on value creation, food safety and public health. Matís collaborates with the universities, research institutes and industries all around the globe acting as a bridge between academia and industry. The activities at Matís are diverse.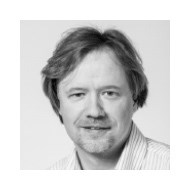 We asked Olafur to share some of his background and Matis involvement in the HOLOSUSTAIN project:
1. Could you kindly tell us a bit about yourself?
I am the group leader of the BioTech group at Matís. I am Dr.rer.nat. from the University of Stuttgart where I studied molecular biology/genetics. I was employed at Matis when it was established 2007. Since then I have been involved in various projects, including projects on genetics, process development, enzyme chemistry and metabolic engineering.
2. What is your organisation, what kind of activities are you doing? 
 We focus on: food in general but we are experts when it comes to fish; valorisation and exploitation of side streams and underutilised bioresources; sustainable aquaculture practices; product development with emphasis on food and feed including alternative proteins and new ingredients; improved handling and processing of raw materials; quality valuation and functionality of food; bioactive properties of ingredients; microbes from food and gut health, consumer studies and surveys; data handling, traceability and food authenticity; dissemination, education and training.
3. What can your company/organization bring to the HOLOSUSTAIN project?
Matís has been involved in R&D projects on Sea cucumbers, focusing on improved handling and processing, developing new ingredients as food supplements and also developing sea cucumber aquacultures. Currently, Matís along with Möreforsking and other collaborating partners from Norway, Iceland and Italy are preparing a project on studying the diversity, population structure, distribution, and microbiology of Cucumaria frondosa and Parastichopus tremulus in the North Atlantic. Based on this, Matís can bring various expertise and data to the HOLOSUSTAIN project as well as aiding networking by introducing new connections in the sea cucumber industry.
4. In your opinion – what is the most exciting development in sea cucumber commercialization the last 2 years?
Sea cucumbers are amazing creatures harbouring a great variety of bioactive compounds. There has been quite a lot of activity ongoing recent years with the final aim of bringing these compounds to market as pharmaceuticals e.g. as anti-cancer drugs, or food supplements. Sea cucumber drugs still need some time for further research before being fully authorised and commercialized. Sea cucumber based food supplements are already commercially available. In this context, effort to develop sustainable aquaculture systems is exciting as well as development of sea cucumber cell cultures for the purpose of improving their commercial availability.