Legasea has set itself the goal of becoming a global power centre for the production of sustainable marine ingredients that promote health, based on working up trimmings from fish processing, and bio-mass which is not used as food.
In 2013 Legasea was granted the status of a "Norwegian Innovation Cluster" under the Arena programme. The results of the collaboration appeared sooner than expected. Making use of trimmings in this way will improve sustainability and the creation of value throughout the marine food industry.
Legasea started out with 23 members, to sort out the strategic important elements to establish new value chains. The cluster has now reached a point where it is natural to move to the next level, and wishes to invite more members to join in 2016.
In Møre there are around 500 companies associated with marine foods, representing an annual turnover of around NOK 38 billion.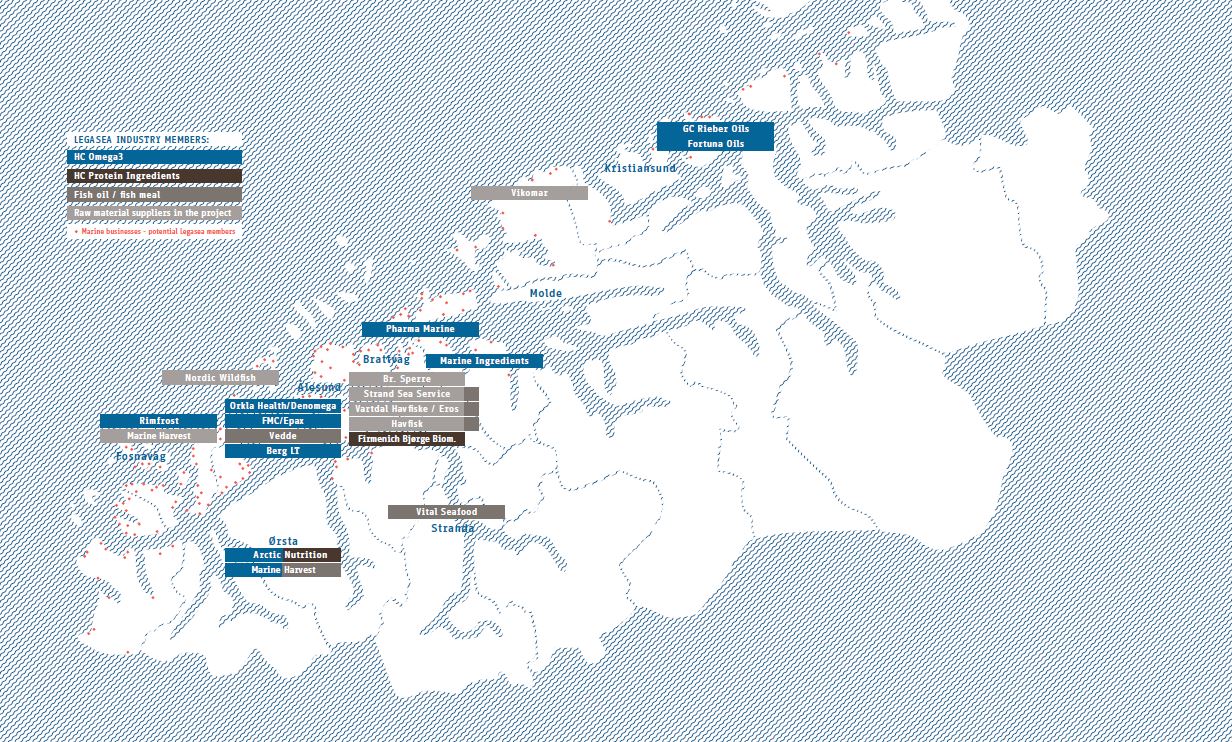 We must exploit the blue ocean opportunities
Norwegians proximity to the sea has for generations inspired new thinking and innovation, which have given us leadership in many areas: navigation, off-shore oil service, underwater operations, development of ships and ship equipment, fishing, fish farming and marine ingredients.When Norway is to pull out of an oil economy, it seems very obvious that we need to transition to bio-economics – and chiefly to marine bio-economics.

We are at ease with the ocean, we have the expertise and technology and we are able to cover more of the world's requirement for proper nutrition in a sustainable manner. It is a matter of harvesting stocks responsibly on a foundation of research, more farming of fish and marine animals, the cultivation of seaweed and – at the heart of it all – 100% exploitation of produced biomass.