Enzyme Conference 2023
Biotech North and NCE Blue Legasea repeated the success from 2021 and invited to a new Enzyme conference at Radisson Blu Airport Hotel, Gardermoen 6th and 7th of February 2023.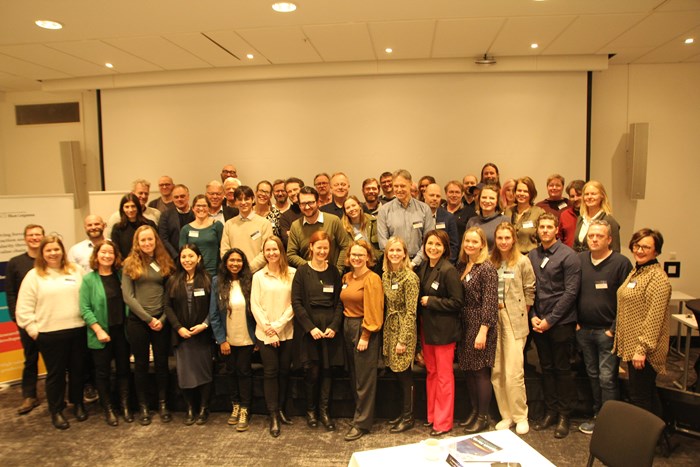 In this conference we connected industry and science to emphazise how we may develop enzyme technology in Norway. Great speakers and participants from Norway, Iceland, Germany and the Netherlands discussed both use and developement and potential synergies between green and blue sector. Hope to see you there next time!

Program
Monday 6 th of February
Session 1
Christian Bruckner, Norwegian Seaweed Institute.
"Seaweed production and processing"
Kari Nesse Johnsen, Production/Quality Manager, Norskin.
"Make the fish skin soft by use of enzymes."
Thordur Bergsson, Business Development, North ltd Iceland.
"Enzymes from fish for the food industry: challenges and opportunities"
 Session 2
Line S. Meidell, PhD Candidate, Department of Biotechnology and Food Science, NTNU.
"Exploring enzymes in marine raw materials."
Heidi Alvestrand/Jonathan Fjâllmann, Norilia/Bioco.
"Enzymatic hydrolyses – our most important tool for better resource utilization and growth."
Jennifer Mildenberger, Møreforsking:
Reduced allergens in marine products after enzymatic hydrolysis.
Session 3
Liudmila Sorokina, PhD Nofima.
"Characterization of protein hydrolysates in developing peptide-based bioactive ingredients.
Martino Benvenuti, Technical Sales Specialist Northern Europa, Nanotemper.
"Tools for your most challenging characterizations."
Hidde Bleeker, Bioinformatician, Bio-Prodict.
"3DM protein family data integration platform and tools for protein engineering."
Tuesday 7th February                 
Session 4
Kjersti Lie Gabrielsen, Head of Marbank, Institute of Marine Research.
"The Nagoya Protocol – from biodiversity to research and commercial utilization."
Morten Elde, Business developer, Norinnova.
"The road from enzyme research to commercial license: A case study from Norinnova/UiT."
Esben A. Nilssen. Managing Partner, ShareLab.
"Enter the Funnel – How to turn Science into Biobiz."
Matchmaking 

Closing