Medlemstur til Island
Nettverkstreff Fullbooket!
NCE Blue Legasea arrangerer medlemstur til Island i forbindelse med konferansen Fish Waste for Profit, og fiskerimessa Icelandic Fisheries Exhibition. Målet med reisen er å få økt innsikt i hvordan det jobbes på Island med 100 % utnyttelse av fiskeråstoff, utveksle erfaringer og lære av hverandre.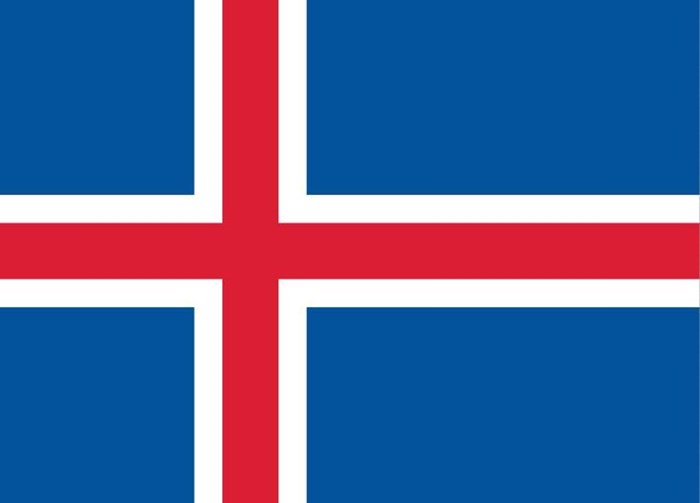 Praktisk informasjon
Vi har satt sammen et program som inkluderer deltakelse på konferanse/fiskerimesse, møter og bedriftsbesøk. Kostnadene for medlemsturen dekkes via egenandel på kr 10 000 fra deltakerne, og bidrag fra NCE Blue Legasea. Vi ordner felles flytransport og overnatting. Felles middag tirsdag, onsdag og torsdag kveld for de som ønsker det. 
For å forenkle tilgang til bedriftsbesøkene og gjennomføring av reisen er det plass til inntil 12 medlemmer i reisefølget. Vi tar forbehold om at reisen lar seg gjennomføre. 
Program 
Tuesday June 7th 
13:00 Arrival at the Ocean Cluster House 
13:00-14:30 Meeting and lunch with the Iceland Ocean Cluster team. Full utilization in Iceland!  Dr. Thor Sigfusson founder and Mr. Húni Jóhannesson. 
The Iceland Ocean Cluster's mission is to create value by connecting together entrepreneurs, businesses and knowledge in the marine industries. To serve this mission they provide a range of services and invest resources in new marine spin-offs and projects. 
14:30-15:30 Guided Tour On Icelandic Seafood & Marine Industry. Dr. Thor Sigfusson 
Wednesday June 8th
Meetings at the Ocean Cluster House (OC) – Bakkaskemman: 
09:00-10:00 Meeting with Codland, Marine Collagen & Vísir.  Ms. Erla Ósk Wissler Pétursdóttir, Managing Director Marine Collagen ehf. 
Codland is focused on 100% utilization and marine Collagen is setting up the first fish collagen plant in Iceland, owned by Visir, Þorbjörn, Samherji and HBGrandi. 
Vísir is an experienced yet innovative fishing company which operates exclusively long-line vessels and runs its state-of-the-art processing facilities in Grindavík, one of the most vibrant fishing towns in Iceland. Vísir offers a rich variety of premium products from high quality raw material and serves a broad group of demanding customers from all over the globe. 
10:00-11:00 (TBA)
11:00-12:00 Meeting with Brim. Mr. Torfi Þ. Þorsteinsson, Director of Community Relations 
Brim hf. is one of Iceland's largest seafood companies. The company has a long history and extensive experience and expertise in the utilisation of natural resources and fish production, which is reflected in all its activities. The company focuses on sophisticated fishing and processing technology and continuous production development. The company produces high-quality products from the fresh wild fish caught in Icelandic waters. 
12:00-13:00 Lunch – Grandi FoodHall 
13:10-14:00 Pickup at the Ocean Cluster – drive to Haustak 
14:00-16:00 Visit Haustak, Reykjanes.
Haustak was established in 1999 and is owned by Vísir hf. and Þorbjörn hf. in Grindavík. The company is the largest fish drying company in Iceland and specializes in drying the various fish products. Haustak specialices in drying fish products for the Nigerian market. Haustak is located on Reykjanes.Today. The company employs about 50 people and the product is mostly dried indoors in so-called drying rooms, but it is also kept in the good old days, so part of the production is dried outdoors on pallets. 
Thursday June 9th 
Participation Icelandic Fisheries Exhibition and/or Fish Waste for profit
Fish Waste for profit Program
08:45 Coffee & Registration
09:15 Chairman's Welcome: Thor Sigfusson, Founder and Chairman, Iceland Ocean Cluster
09:30 Gold Sponsor Welcome: Meeting customers needs with flexible manufacturing Rockwell Automation
09:40 Keynote Address: Iceland's Use of Captured Seafood By-Products Jonas R. Vidarsson, Director of division of value creation, Matís
10:00 Keynote Address: What role may byproducts play in the future of marine ingredients? Petter Johannessen, Director General, IFFO
10:20 Q&A
10:40 Coffee & Networking
SESSION 1: STRIVING TOWARDS 100% UTILISATION FOR DIFFERENT SPECIES
11:10 Utilization of by-products in Greenland: Challenges, opportunities and innovation. Ole Mejlholm, Team leader - Corporate Quality, Royal Greenland
11:30 Opportunities and challenges for new value creation from farmed Atlantic salmon side streams: An Icelandic perspective. Alexandra Leeper, Ph.D. Student Division: Value Chain, Matis
11:50 Striving towards 100% utilisation for cod. Donna Fordyce, Chief Executive, Seafood Scotland
12:10 Q&A
12:30 Lunch & Networking
SESSION 2: TECHNOLOGY INNOVATION
14:00 Co-Product Valorization – Towards an industrial Implementation of innovative Food Processing. Concepts to achieve 100% Utilization. Dennis Lohmann, Head of Product Management, Baader
14:20 Fish waste or hidden profits? - A new approach to a circular economy. Orri Arnarsson Chief, Technology Officer, Kaktus Kreative
14:40 Innovative Technology unleashing fish waste value potential. Wenche Uksnøy, Cluster Manager, NCE Blue Legasea
15:00 Q&A
15:20 Coffee and Networking
SESSION 3: KICK-STARTING INVESTMENT OPPORTUNITIES
15:40 Moderator: Thor Sigfusson
16:40 Panellist will include:
• Erlingur Guðleifsson – Engineer, MBA Programme
• Davíð Lúðvíksson, Specialist, Rannis
• Jón Garðar Guðmundsson, Partner, MAR Advisors
• Dag Sletmo, Senior Vice President, DNB
16:40 Q&A
17:00 Chairman's Close
17:10 End of Conference Day 1
17:10-18:00 Networking and Drinks Reception
Påmelding
Medlemsreisen er forbeholdt medlemmer i NCE Blue Legasea og er nå fullbooket. 
Har du innspill eller noe du lurer på i forbindelse med reisen? Ta kontakt med Prosjektleder fiskeri, Janita Arhaug tlf 922 50 970.
Er din bedrift ikke medlem i NCE Blue Legasea og ønsker å bli det? Se informasjon om medlemskap her: Bli medlem