EU Horizon Calls for Blue Legasea
Horizon Europe is the EU's key funding programme for research and innovation with a budget of €95.5 billion. It tackles climate change, helps to achieve the UN's Sustainable Development Goals and boosts the EU's competitiveness and growth.
The marine and biomarine industry has also a part in this call, especially in the Cluster 6: Food, Bioeconomy, Natural Resources, Agriculture and Environment. As a cluster, we support our members to develop new collaborative projects. Below, some relevant calls for NCE Blue Legasea.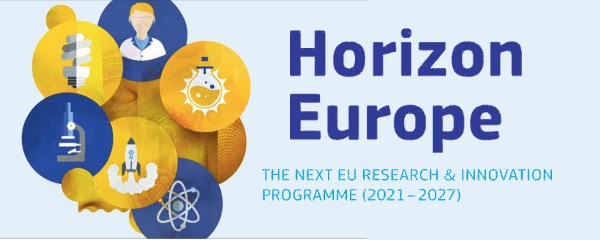 HORIZON-CL6-2022-FARM2FORK-02-05-two-stage: Innovative food from marine and freshwater ecosystems
Opening: 28 Oct 2021 / Deadline(s): 15 Feb 2022 (First Stage), 06 Sep 2022 (Second Stage) / Innovation Actions
To support environmentally friendly, inclusive, safe and healthy seafood production through innovation in the supply chain:
Implementation of the ecosystem approach for sustainable management of marine or freshwater fisheries or in aquaculture development.
Wider and more diverse range of seafood (including from fresh waters) available to European consumers, and greater overall seafood consumption.
Tools to limit the waste and discarding of seafood during production, processing, transport and consumption, including the minimisation of the environmental impacts of fisheries and aquaculture through better gears or practices.
Verification of existing and development of new seafood processing methods that add nutritional and economic value and minimise the environmental impact.
Improved professional skills and competences of those working and being trained to work within the blue economy.  
HORIZON-CL6-2022-FARM2FORK-01-07: Building alternative protein-friendly sustainable and healthy food environments
Opening: 28 Oct 2021 / Deadline(s): 15 Feb 2022 / Innovation Actions
To promote the production, provision and consumption of alternative sources of proteins as well as dietary shifts towards sustainable healthy nutrition:
Improving the effectiveness and efficiency of food environments to ensure that people, including the most vulnerable groups, have choices in terms of alternative proteins (such as ocean-based, i.e. fish, algae, invertebrates). 
Ensuring an overall improvement in public health with a shift towards healthy, sustainable and diversified dietary patterns.
Reducing the environmental impact of food/protein productions.
HORIZON-CL6-2021-FARM2FORK-01-10: Sea to fork transparency and consumer engagement
Opening: 18 May 2021 / Deadline(s): 01 Sep 2021 / Innovation Actions
To support consumer engagement to a more sustainable, environmentally friendly, inclusive, safe and healthy seafood consumption through innovative information strategies and tools:
Identification of key bottlenecks to achieve a fully transparent seafood value chain in Europe.
Cooperation on data and information sharing between the stakeholders and innovative tools implementation.
Growth of sustainable aquaculture in the EU and increased competitiveness of European seafood in global markets.
Increase public awareness and education to reaching and engaging more citizens to achieve a carbon footprint reduction in the seafood supply chain.

Social innovation for short-chain slow seafood solutions.     
If you are interested in one of these calls, please contact us!