Webinars from Land meets ocean
Here you can find all the recordings from the webinar series Land Meets Ocean.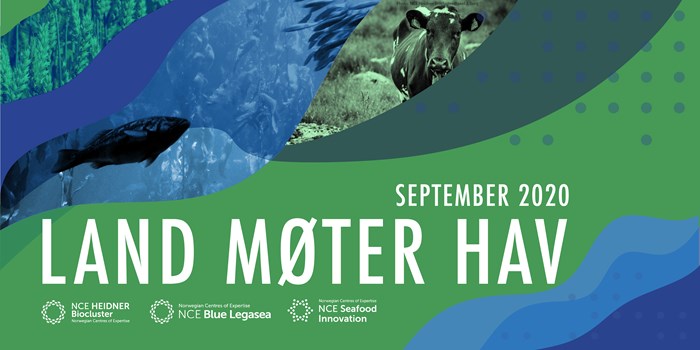 The NCE Seafood Innovation Cluster, NCE Heidner Biocluster, and NCE Blue Legasea arranged four webinars in the series "Land Meets Ocean" this autumn.  
The webinar series explored the possibilities of innovation across aquaculture, agriculture, and fishery. It was a part of the clusters´ effort to evolve innovation projects across the blue and green sectors.
These topics were covered in the webinars:
Circular economy and the blue green opportunities 
Value development of residual raw materials from the blue and green value chain to new products
Recycling of waste from aquaculture, agriculture, and fishery for new cross-sectoral value creation 
Development of new sustainable feed ingredients from land and ocean
Here you can see the recordings:  
Tue, September 08: Circular economy and the blue green opportunities
Fri, September 11: Creating new products of residual raw materials from the blue and green value chain
Tue, September 15: Recycling of waste from aquaculture, agriculture, and fishery for new cross-sectoral value creation  
Fri, September 18: Developing new sustainable feed ingredients from land and ocean