Launch of the new scientific portal: Mahinova!
Mahinova is a scientific portal for trials and publications and is an unfiltered, unbiased, and unsponsored resource for anyone working within the marine nutraceutical and aquaculture sector.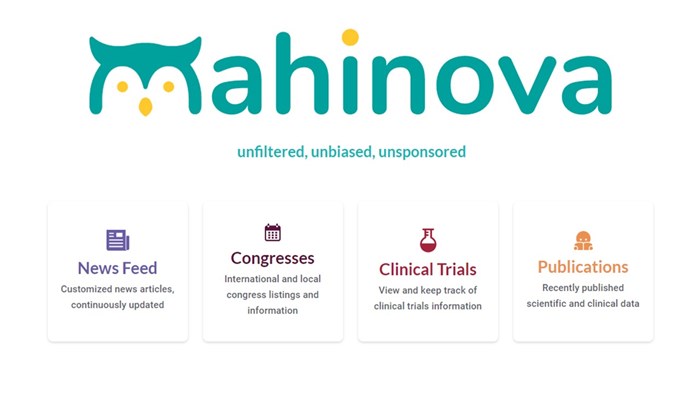 Mahinova Platform provides an easy way to access and use publicly available information on topics such as clinical trials, relevant publications, congresses and new articles within these two sectors customized to your interests and available 24/7 anywhere you go.
Easy access tool for users
Mahinova is designed to provide regular up-to-date access with regular updates depending on the tool area. This tool is an easy and accessible way to keep updated for anyone in these two sectors, as it informs the user when something is new without having to search. 
News Feed
The News Feed brings you timely, topical news articles, so you can stay up to date with the latest intelligence in your area of interest. It's continuously updated, so you should always find something new to peruse.
Congresses
The Mahinova Congress Calendar keeps you appraised of the international and local congresses related to your area of interest. It can be viewed in calendar format to show what's happening around the world, or by selecting a country on the map for a more local view.
Clinical Trials
Here you can view the latest clinical research so you can keep up with new trials, find suitable trials to keep track of and see how trials of interest are progressing. Mahinova presents the trials with most recent changes first, so that you can immediately see what's new in your selected therapy area.
Publications
The continuously updated Publications section allows you to view the most recent abstracts and journal articles in your areas of interest as they are published and bookmark them for future use.
This portal is based on a subscription platform, with a monthly price of USD 49.95 per user.
Click HERE to register.