Dialogue between industry and researchers is essential
Dialogue with the industry is essential to reveal problems and needs affiliated with sea cucumber processing and exploitation, says Ólafur H. Friðjónsson from Matís.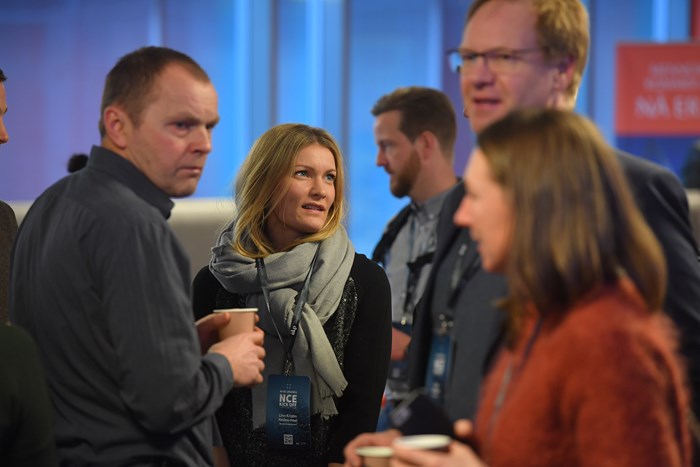 (Photo: NCE Blue Legasea)
It is crucial to know more about North Atlantic sea cucumbers biology and composition to improve their use and their market. To work with research partners as Matís allows the creation of projects reaching these knowledge. Here you can read the interview with Ólafur H. Friðjónsson from Matís.
Can you tell us a bit about yourself and Matís?
"I am a group leader of the Biotechnology group at Matís, which is a government owned, non-profit, independent research company in Iceland. Matís was founded in 2007 following the merger of three former public research institutes and one private company. Matís conducts research and development affiliated with the food and biotechnology industries with focus on value creation, food safety and public health. Matís is also the leading provider of chemical and microbial analytical service in Iceland for both public and private authorities. So, in many respects, Matís resembles Nofima or Sintef in Norway."
"Matís's employees comprise engineers, food and nutritional scientists, chemists, microbiologists, genetic and biotech experts, and fisheries scientists so the expertise in Matís is quite diverse."
"Matís has played a leading role in many large international projects such as FarFish (Horizon2020), EcoFishMan (FP7), Whitefishmall (Nordic Innovation), Amylomics (FP7), MareFrame (FP7), Arctic Bioeconomy (NMR), PrimeFish (Horizon2020), and VirusX (H2020). Also, Matís has collaborated closely with many of the largest food and ingredient companies in the world such as PepsiCo, Nestlé and Roquette."
What can Matís bring to the Holosustain project? 
"The fish industry is a fundamental industry in Iceland and fish products have been the major export products. Continued prosperity in the blue bioeconomy is of extreme importance. For that reason, research and development activities at Matís have a strong focus on the blue bioeconomy. Matís has e.g. studied sea cucumbers and their components, in collaboration with the University of Iceland and Reykofninn, an Icelandic company engaged in sea cucumber fisheries for a long time.
" In this research project, Matís collected various data, especially on the carbohydrates and their properties which will be disseminated in the Holosustain project. Matís also contributes to networking by bringing together Icelandic and foreign stakeholders in the field." 
Is it important for you to work with industrials in this kind of project?
"It is important for Matís to collaborate with industrial partners. Matís is dedicated to servicing the food/feed sector by contributing to value creation, improving food safety and supporting the sustainable management of natural resources. A dialog with industrials in a project like Holosustain is essential to reveal problems and needs affiliated with sea cucumber processing and exploitation." 
What do you think about sea cucumber as a new marine resource?
"Sea cucumbers have been caught around Iceland for several years and sold on markets mainly in China.  They are well known as health promoting agents but only in recent years the reasons for those benefits have been revealed. Research has showed that sea cucumbers contain various bioactive compounds contributing to their health properties and sea cucumbers are therefore an excellent marine resource of supplements, minerals and vitamins." 
What are the uses of sea cucumbers and what do we know about it? What are the health benefits of sea cucumber consumption? 
"Sea cucumbers are a valuable protein source as they are highly rich in proteins and low in fat. They contain valuable amino acids, fatty acids and antioxidant compounds. Sea cucumber contain cartilage with specific polysaccharides including a special type called chondroitin sulfate. Chondroitin sulfate (CS) is known to be valuable in terms of anti-cancer and anti-angiogenic activities. CS also shows positive effects on digestion, inflammation, blood pressure, immune system, osteoarhritis, and more, and therefore it can be used as medicine or food supplement." 
What is the particularity of the North Atlantic sea cucumber species? What differs with warm-water species? 
"Sea cucumbers can be found in both cold and warm waters and their species diversity is great. The diversity and adaptation to different environments is also reflected in their diverse biochemical ingredients and compound structures." 
"Parastichopus tremulus, or the Norwegian red sea cucumber is considered an ideal product for the Chinese market due to its size, taste properties and nutritional content. Although documented in Icelandic oceans, this species has not been a target for fishing." 
"The main species caught in icelandic oceans is Cucumaria frondosa or the orange-footed sea cucumber which is one of the most abundant and widespread species of holothurians within the North Atlantic Ocean. It is larger than the Norwegian red sea cucumber and considered of less commercial interest. Nevertheless, it has been exported from Iceland in substantial quantities to China in recent years."
What are the challenges to improve sea cucumber uses?
"I think the challenge to improve sea cucumber uses mainly concerns the importance of conducting sustainable and controlled fisheries."  
"Regarding improved valorisation, many sea cucumber-based supplement products are crude extracts or simply dried and ground sea cucumbers. It is a challenge to isolate and purify compounds from the sea cucumber tissue in a cost-effective way. Methods and protocols need to be optimized and up scaled to yield refined marketable products. At the same time the rest raw material also needs to be processed in a cascaded manner to optimize utilization of the different components because the sea cucumbers are a valuable and a limited source."