Meeting the Norwegian Minister of Fisheries and Seafood
Møreforsking showcased their sea cucumber work and facilities at the opening of Blue Legasea Norwegian Center of Expertise in January 2019.The Norwegian fisheries minister and various companies were in attendance.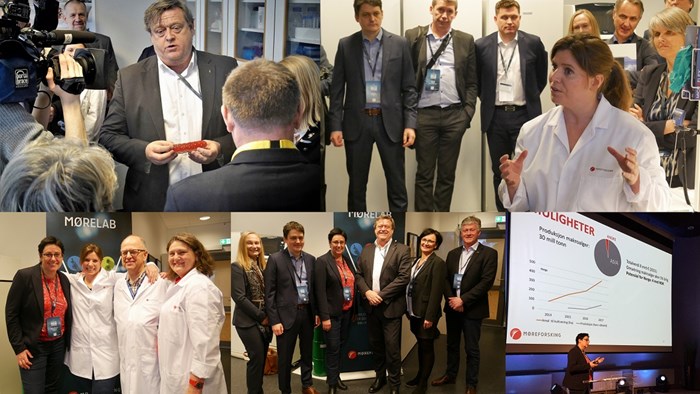 Picture: Møreforsking - All rights reserved
Researchers from Møreforsking gave a tour of their laboratories and informed attendees about the various ongoing projects. 
Møreforskning has eight ongoing projects  on sea cucumbers and these projects cover the entire value chain: from fishing, to production, to commercialization. Through these projects, Møreforskning is working closely with the industry to develop new technologies which would allow  overcoming difficulties in sea cucumber fishing.  They also understand the importance of dissemination. They work hard to disseminate research on sea cucumbers both nationally and internationally. Quite a few articles have been written about the sea cucumbers in the Norwegian media and the Norwegian public is becoming more aware of the potential value of sea cucumbers.